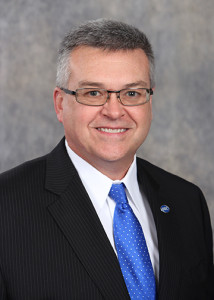 Scott Leven, MA
Safety & Security Officer, Ozarks Technical Community College
Scott Leven serves as a Safety & Security Officer with Ozarks Technical Community College at the Springfield campus. He served in the law enforcement field for over 30 years, with collegiate, municipal and county law enforcement agencies, as well as private security operations.
In May 2012, he retired from the Springfield Police Department at the rank of Lieutenant after serving the department for 26 years. He still is a Deputy Sheriff with the Greene County Sheriff's Office.
Scott hold a Masters Degree in Business and Organizational Security Management from Webster University; a Bachelors Degree in Criminal Justice Administration from Tarkio College and an Associates Degree in Agriculture from the University of Missouri.