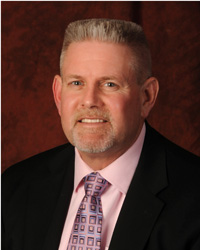 Bill Boehning, CPP
Director of Corporate Security, Prime Trucking
Bill Boehning manages all security operations for the company along with
ensuring all C-TPAT and PIP certifications are in place. Heearned his
Bachelor's degree in Administration of Justice from the University of
Missouri St. Louis. After graduation he did start his career in law
enforcement. He had the opportunity to serve on the SWAT team, assigned
to the Multi-Jurisdictional Drug Enforcement Group and was assigned to
the St. Louis Major Case Squad. He received his Certified Protection
Professional status from the American Society of Industrial Security and
has been employed as the Director of Corporate Security with Prime
Trucking since 2011.